The Regular General Meeting for September 2023 of the International Business Chamber (IBC) took place on September 7, 2023, at the Hyatt Regency in Phnom Penh. Dubbed "Talk of the Town," the event showcased a panel discussion with distinguished representatives from the telecom, insurance, tourism, and beverages sectors. The panelists were: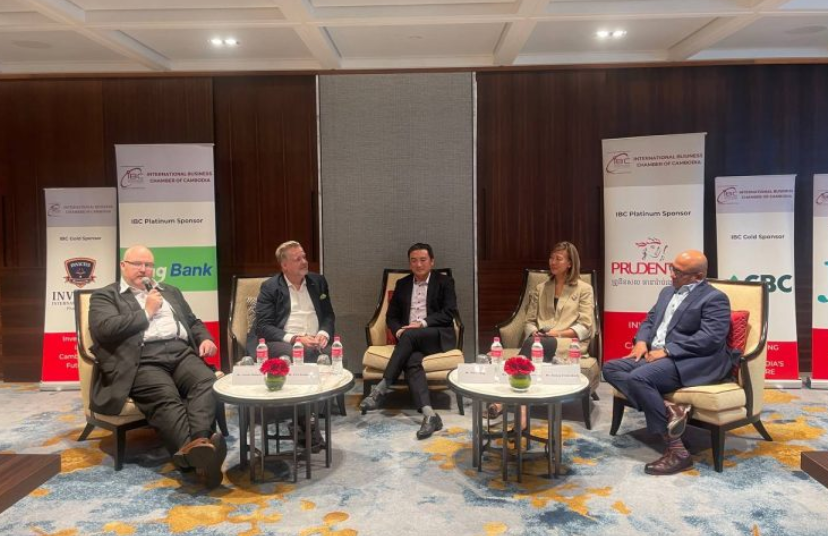 The meeting discusses the key trends shaping Cambodia's business landscape into 2024 and beyond. The four main sectors discussed are telecom, insurance, tourism, and beverages.
Ms. Yuni Lee Heathcote, CEO of EZECOM
Mr. Sanjay Chakrabarty, CEO of Prudential (Cambodia) Life Assurance PLC
Mr. Darren Ong, Managing Director of Pernod Ricard Cambodge
Mr. Carl Sladen, General Manager of Hotel KVL
Mr. James Roberts, Partner Advisory at KPMG
Telecom
The Cambodian telecom sector is undergoing rapid transformation, with the government introducing new regulations and policies.
One of the key trends is the development of a national internet gateway (NIG), which would require all internet traffic to be routed through a single, government-controlled point.
The government is also developing data protection regulations, which would require businesses to store and process data within Cambodia.
Insurance
The Cambodian insurance industry is still in its early stages of development, but it has the potential to grow significantly in the coming years.
The key challenges facing the industry are trust and awareness. The government can play a role in promoting insurance and educating the public about its benefits.
Tourism
The Cambodian tourism sector is still recovering from the impact of the COVID-19 pandemic.
The government is taking steps to promote tourism, such as investing in marketing campaigns and developing new tourism products.
The tourism sector needs to diversify its markets and focus on niche tourism opportunities, such as golf, medical tourism, and weekend getaways.
Beverages
The Cambodian beverage industry is growing rapidly, driven by rising incomes and changing consumer preferences.
The key trends in the industry are the increasing popularity of bottled water and ready-to-drink beverages, and the growth of the craft beer market.
The government can play a role in promoting the beverage industry by providing incentives for investment and export.
Overall, the article highlights the opportunities and challenges facing Cambodia's business landscape in the coming years. The government can play a key role in supporting the growth of the economy by creating a favorable investment climate, promoting trade, and developing human capital.