Advancing Cambodia's Railways for Enhanced Economic Growth
Prime Minister Hun Manet's recent call to expedite upgrades to the Phnom Penh to Preah Sihanouk railway line marks a significant step towards enhancing Cambodia's transportation infrastructure. In his effort to boost the country's economic growth, Manet suggested increasing the maximum speed on this line to 80km/h, aiming to facilitate the transportation of goods and provide numerous benefits to the nation.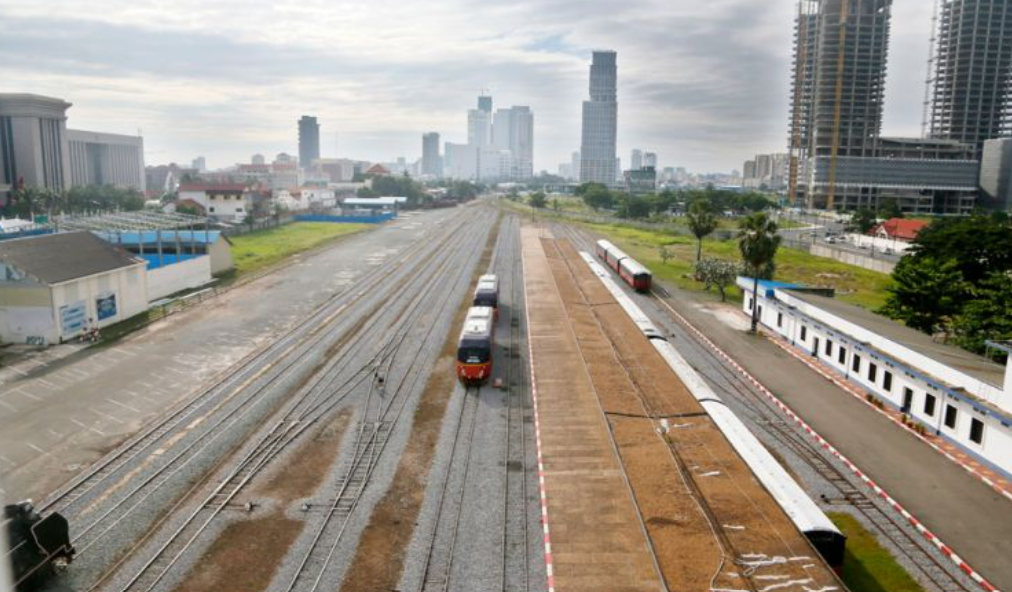 While this initiative mainly focuses on improving logistics, the railways offer a host of advantages that extend beyond transportation speed and cost.
Environmental Sustainability: One of the most compelling benefits of railways is their environmental friendliness. Trains are more energy-efficient and produce fewer carbon emissions per ton-mile than trucks. By encouraging the use of railways for transporting goods, Cambodia can reduce its carbon footprint and contribute to a greener future.
Reduced Road Congestion: Upgrading the railway system will help alleviate road congestion, especially on critical routes like the Phnom Penh to Preah Sihanouk line. This not only results in smoother road traffic for commuters but also reduces wear and tear on the road infrastructure, leading to lower maintenance costs.
Safer Transportation: Railways are inherently safer than highways, as train accidents are relatively rare compared to road accidents. By promoting the use of trains for transporting goods, the government can enhance overall safety and reduce accidents on the road, resulting in fewer casualties and property damage.
Cost Savings: Rail transport is often more cost-effective than road transport for the carriage of heavy and bulk goods. The reduced need for labor, lower fuel consumption, and minimized wear and tear on vehicles can lead to considerable cost savings for businesses and consumers alike.
Job Creation: Investing in railway infrastructure and upgrading existing lines can create employment opportunities in construction, maintenance, and rail operation. This boost in employment can help improve the livelihoods of many Cambodians and stimulate local economies.
Economic Integration: A well-connected railway network can foster economic integration by facilitating the efficient movement of goods and people across the country. This, in turn, can attract foreign investment and bolster Cambodia's position as a regional trade hub.
Tourism Development: Improved rail connectivity can enhance the appeal of Cambodia's tourist destinations. Travelers prefer the convenience and scenic routes that railways often offer, attracting more tourists and boosting the tourism industry.
Regional Connectivity: Cambodia's railways can play a pivotal role in connecting neighboring countries and promoting regional trade. It can serve as an essential part of the ASEAN railway network, opening up new trade routes and economic opportunities.
Prime Minister Manet's vision of an integrated transportation system that includes railways holds immense potential for Cambodia. While addressing the need to expedite studies into upgrades to the Phnom Penh to Preah Sihanouk railway line, it's essential to recognize the broader benefits that railways bring to the nation. By investing in railway infrastructure and modernization, Cambodia can foster economic growth, protect the environment, improve safety, and enjoy numerous other advantages that will shape the country's future for the better.